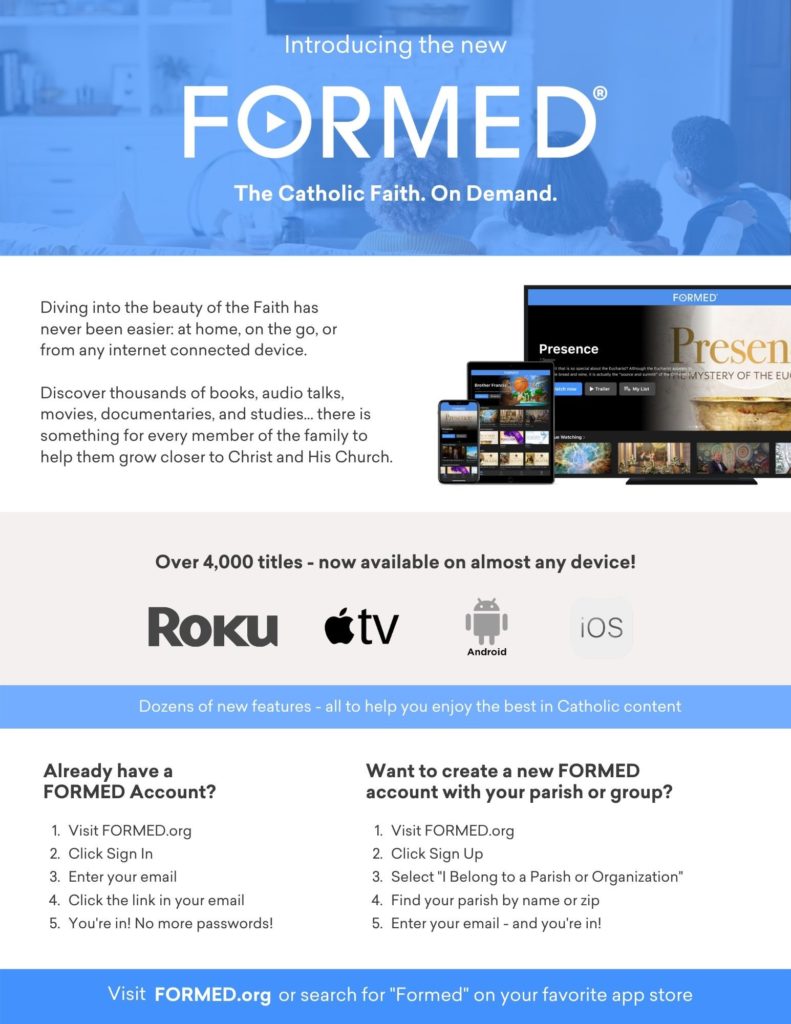 FORMED.org is a revolutionary online platform featuring the best Catholic videos, audio talks, eBooks and movies to deepen your relationships with Christ and His Church. All in one place. Every parishioner will have 24/7 access to the best Catholic content on any device, including your computer, smartphone and tablet with internet access. We are excited to announce a dynamic new online platform called FORMED.
If you haven't already signed up and would like to register for your FREE subscription, go to Formed.org, Click Sign Up and I belong to a Parish or Organization, then search by typing Holy Cross Champaign or using our Zip Code: 61820

FORMED.org leverages the power of today's technology and the partnership of the most trusted Catholic apostolates to give our parish unprecedented access to the most compelling teaching in the Catholic world from trusted partners like the Augustine Institute, St. Paul Center, Marian Fathers, Lighthouse Catholic Media, Ignatius Press and Word on Fire.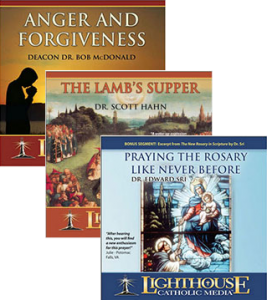 With FORMED.org you'll find video programs that explain the Catholic faith, explore the deepest meaning of marriage, receive Bible studies on a variety of topics and includes inspiring audio talks. And you'll find presenters like Dr. Tim Gray, Dr. Edward Sri, Dr. Mary Healey, Chris Stefanick, Dr. Scott Hahn and a lot more. They are all a part of our parish subscription. It truly is the Catholic faith – on demand.